Do you LOVE your breasts? Do you feel they are not your favorite feature? Have you ever thought of getting them surgically enhanced? Let's take a few minutes to talk about your lovely ladies and their shape(s).
There are 9 generally accepted breast shapes and we are going to take a look at each type ... quite literally. Your breasts may fall into one or more categories as some of the categories are more specifically about volume (or where the volume is) and other categories are more about nipple placement. For some of the shapes, I have included a before and after picture from Southern Surgical Arts located in Chatanooga, TN. The photos are informational examples of what can be done if you have a particular shape that you would like to change.
The first type is "Asymetric". This is quite common and occurs when one breast is larger than the other. In fact heathline.com, reports that over half of all women have one breast that is larger than the other. Many woman are born with asymetric breasts, but many more devlop them throught the years as a result of changing volume of one breast or the other. These changes can be due to a number of factors including puberty, ovulation cycle, injury or trauma and even a (botched?) enhancement surgery. It is very common for women to fall in this category as well as another one as this category is less about shape and more about volume. Below is an example of asymetrical breasts before cosmetic surgery.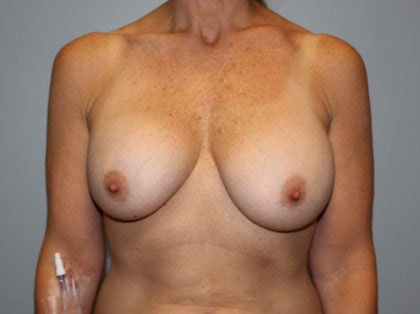 And this is the same patient after cosmetic surgery.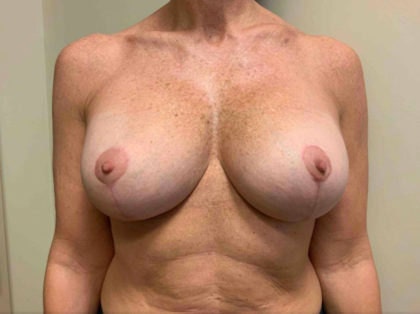 The next breast shap is "Athletic". These breasts are typically wider spread and more muscular with less overall breast volume. Women with athletic breasts tend to have A-B cup size usually fall into two categories, those that are happy to have smaller breasts and those that wish they "had a little more". Luckily for women with athletic breast, they can easily wear sports bras (or no bra) and almost never experience the back pain associated with larger breasts. Bra wearers should try out T-shirt bras or push up bras if they wish to accentuate the bust line. Women with athletic breasts typically look good in any boobie bling that fits their nipples. Below is an image of a woman with athletic breasts.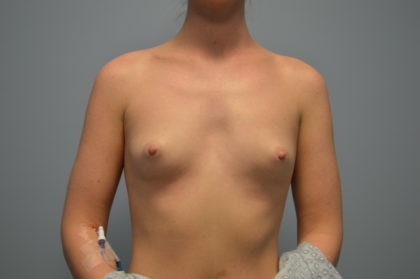 And this is her picture post augmentation. As you can see, she fell into the "little more" category.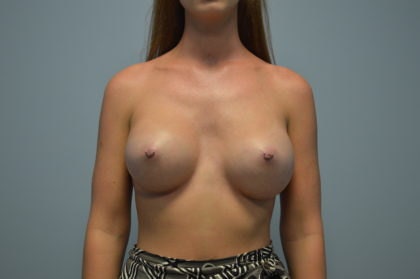 The "Bell" shaped breasts are the third type. Beasts with this shape are characterized by being slimmer at the top with full volume at the bottom. The nipples usually point directly forward and are midway up the breast cup.  This bust type usually needs a bigger cup and the weight of the breasts means that bra wearers should look for a bra that offers firm support and a great hold. Cup sizes usually range from C-D (or larger). To alleviate back pian, be sure to wear at bra that fits firmly around your rib cage as this strap should bear the weight of your breasts, not the strap that goes over your shoulders. Ladies with bell shaped breast typically liik very good in mid length dangling boobie bling or shields that properly fit their nipples. Below is an example of bell shaped breasts.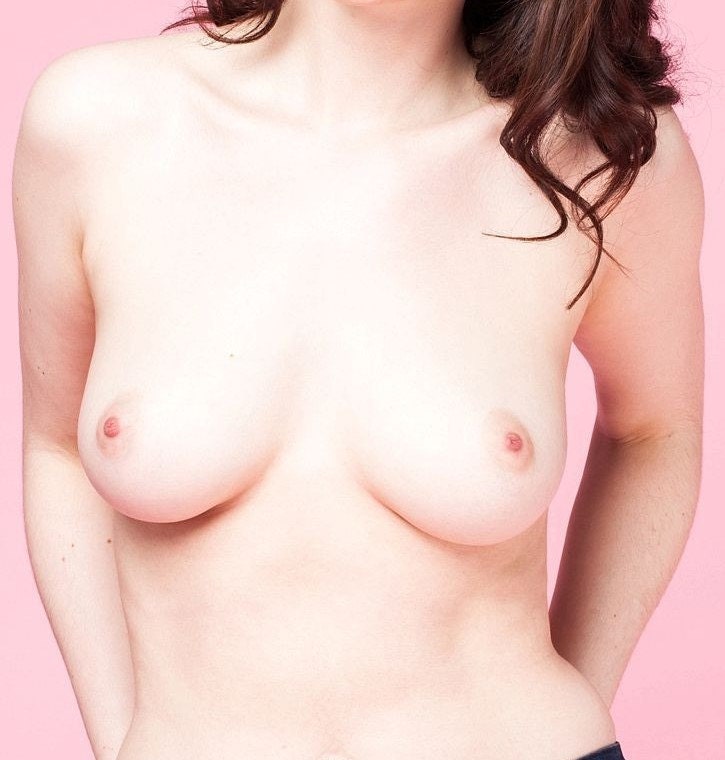 The fourth type of breasts are "East West" and are characterized by wide spread volume and nipples that point away from each other regardless of volume. Bra wearers should look for bras with a full cup with stretch fabric or one with side support that will cradle the breasts more towards the center. Ladies with East West boobies can comfortable fit just about any size dangling jewelry. Shields can work, but are usually not my first suggestion for East West boobs. Below is an example of "East West" breasts.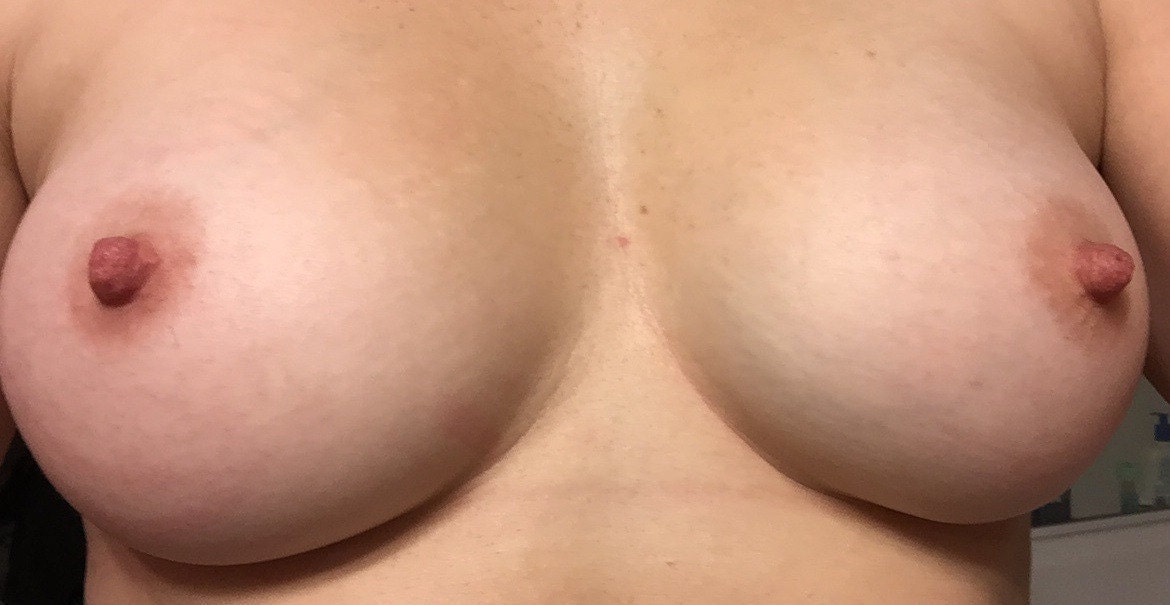 The 5th type of breast is known as "Relaxed" or "Pendulous". This category is characterized more by nipple placement than breast volume. The nipples tend to "point down" and are closer to the bottom of breast volume. Bra wearers should look for a bra with good support like a push up bra and a correctly fitting rib cage strap. Relaxed breasts typically do not good with dangling jewelry as it tends to hang down and accentuate the nipple being at the bottom. Below is an example of "Relaxed" breasts.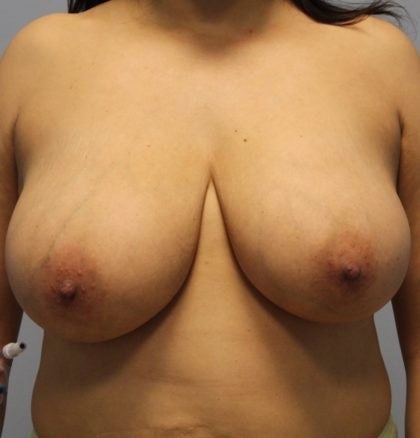 Cosmetic surgery typically includes a breast lift seen below.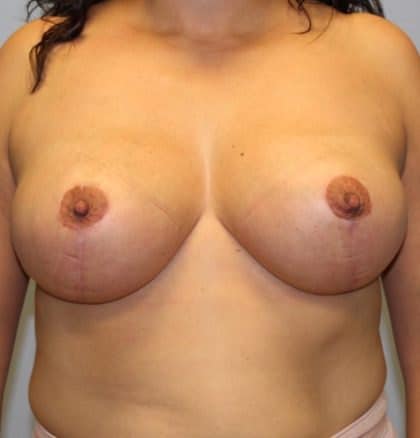 "Round" breasts are the sixth type and are typically considered "perfect" breasts. They are characterized by forward pointing nipples with an equal amount of breast volume throughout. These breasts should never be covered by a bra, but if they must ... bra wearers should look for a full cup or if they are looking to maximize their decolatage, should try a plunge or balcony bra. Round breast owners can decorate their nipples with pretty much any boobie bling and look great in both shields and dangling jewelry. While everyone reading this has probably already seen a perfect pair of round breasts, it's always nice to see one more set. ;)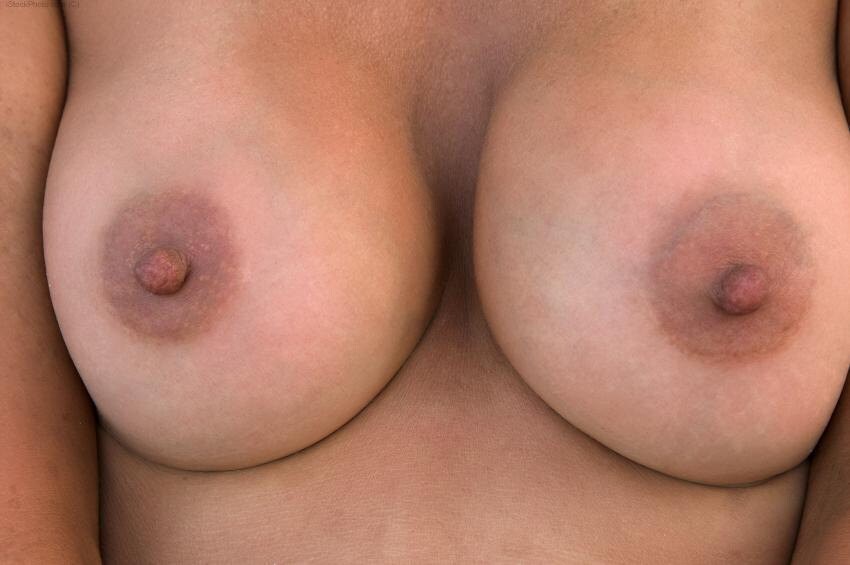 "Side set" breasts are similar to "East West" without the placement of the nipples pointing away from each other. They are characterized by breast volume being further apart (approx. 3 fingers) but with nipples that point straight ahead or just slightly off set. Bra wearers should look for balcony bras with vertical seams and a wide gore (the fabric that connects the cups). If they are feeling adventorous, they can wear a plunge bra with a short gore to maximize breast exposure. Side set boobies look great in shields that appropriately sized for the nipple and look equally as good in mid dangling jewelry. Below is an example of "Side set" breasts.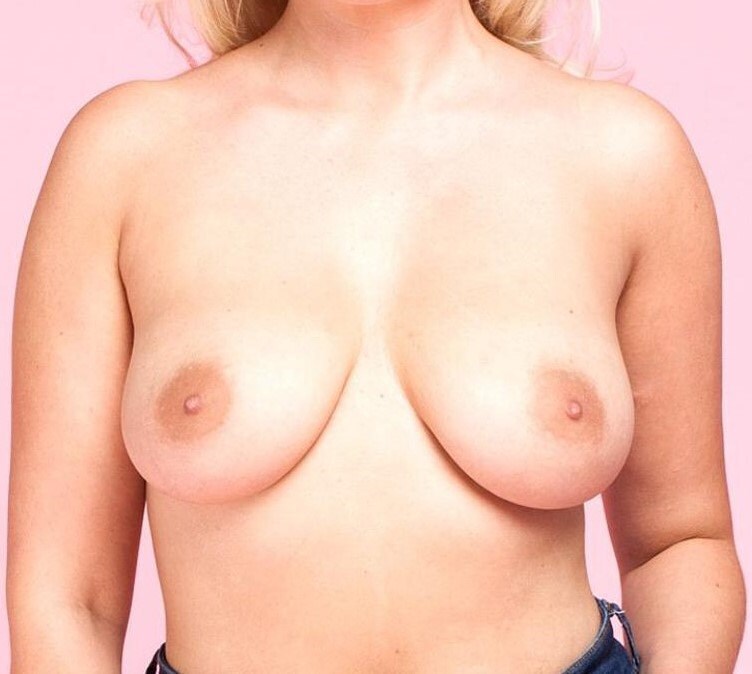 "Slender" breasts are similar to "relaxed" breasts but typically have less volume and the downward point of the nipples isn't as pronounced. Bra wearers should look for balcony or full cup bras for maximum comfort or a plunge bra with padding for less comfort, but more daring. Slender breasts look great in appropriate sized shields and short dangling jewelry. Below is an example of "Slender" breasts.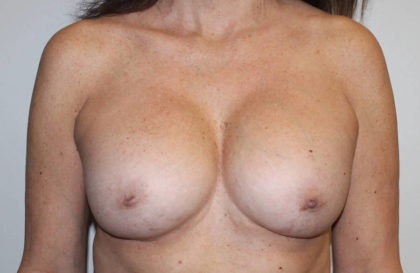 And after augmentation. It should be noted that some ladies choose to have their nipples moved in conjuntion with this augmentation surgery.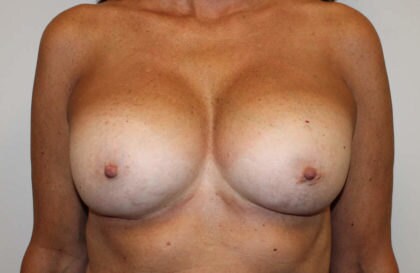 The final breast shape is "Teardrop". The are in between "Bell" with slightly more more mass up top and "Round" with slightly less mass on top. Bra wearers will like a half cup or balcony bra. Tear drop breasts look fantastic in appropriately sized shields and all but the longest of dangling jewelry. Below is a perfect example of "Teardrop" shape breasts.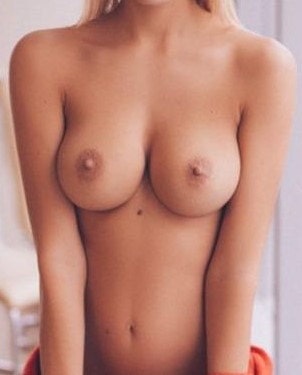 Hopefully you have learned something about your breasts by reading this breast shape blog. Whether you love them or hate them, you should be proud of them.  The best breasts are you breasts so show them off!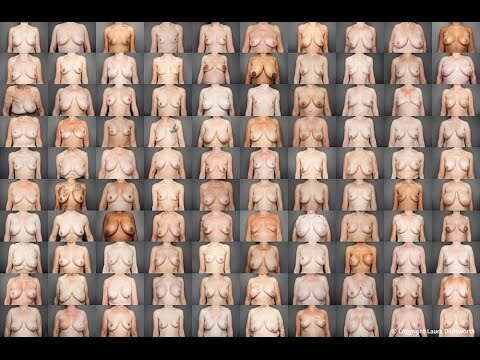 Even if you don't like the look of your breasts, the good news is that you can change them. Just remember that an elective surgery like breast augmentation should be YOUR decision and no on else's. As a bonus to this blog, I am including a bra style guide for your reference.